Recovering From Google Manual Penalty
by admin
September 01, 2020
I've always been transparent with my double-edged SEO Strategies. My website, as example, has always been the subject experiment to gratify my euphoric Link Building activities. And, sure it works! I successfully acquired a stream of good paying clients (ranging $1,500 to $2,000 + link building budget) monthly, and was once featured on Freeup.net on how I grow my Freelance website.
What is Google Manual Penalty?
When you do something that's against Google's quality guidelines, you'll be notified by a Google reviewer (a.k.a "The Webspam Team") about a manually checked lapse and grounds you a penalty – that's what Google Manual Penalty is.
What Causes Penalty?
There are over 10 causes that results in Google Manual Penalty, some of it are:
Unnatural links to your website.
Unnatural links from your website.
User Generated Content spam.
Hacked website.
Pure spam.
Spammy structured markup.
Hidden text or keyword stuffing.
Thin content with low or no added value.
Cloaking and/or sneaky redirects.
Spammy freehosts.
You can also check Search Engineland for All Google Manual Penalties
In my case, my penalty was due to unnatural links that points to my website. When I received the email notice, I only had one thing in mind: the massive PBN (Private Blog Networks) that I used to rank in Google's first page with keywords such as; SEO packages, SEO expert philippines, hire SEO expert philippines, Cebu SEO, etc.
It was August 20 last year (2019), when I received the message (screenshot below) from the Google Webspam Team stating "Unnatural inbound links to http://outsmartyou.com/ violate Google Webmaster Guidelines". Upon receipt, I hurriedly scanned my serpfox (2nd screenshot below) and saw a weighty drop in rankings.
To be honest, I never felt panic or did any hysterical whims. Instead, I burst into laughter. I mean seriously, I saw it coming. What matter was, it already made me seal deals with classes of clientage. So, it's  a churn-and-burn clever strategy.
Manual Penalty Root Cause (Quick Background)
Last 2018, I and Fervil, a good friend of mine, merged our PBNs into one huge network that totaled 500+ PBNs. My sole purpose of PBN coalescence way back was to "only" link a fashion money site (Shopify store) for my client, and Outsmart You was just  hitching (sumabay ba). Our standard procedures of occupying expired domains did gain us interesting metrics;
25+ Trust Flow, 30+ Domain Authority, Country Code Top Level Domains (cctld) variations .uk, .ca, .it, .sg, .us, et al. With that, our vetting process, and its resultant was way more distinct when you want to create an affiliate website from an expired domain.
Imagine a fashion content that talks about "tankini swimsuit", and has an anchor text of "Hire Best SEO Expert Philippines" and links directly to outsmartyou.com.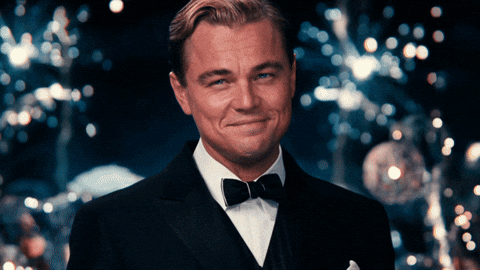 My Reconsideration Request Template and Google's response
What's the next thing after Manual Action notification? Stretch your limbs and start drafting rebuttals. To cut the long story short, I did send reconsideration requests to put myself back on the platform but I was rejected, twice!
The frustrating thing is, Google doesn't hurl back in prompt – and it surely feels forever. No, I'm not exaggerating. It literally took me 8 months (As seen in the screenshot below) to successfully lift the manual action penalty, and get back on my revoked privileges.
Below are the reconsideration template I submitted..
First Request Attempt: (rejected)
Dear Google, We've spent a considerable amount of time to address the issues concerning the unnatural inbound links and we'd like to sincerely apologize for what this has caused. We believed that we have made a good faith effort to the best of our abilities to keep our site free from such links. We hope that our recent efforts to solve these issues have complied with your guidelines as we are compelled to give more value and a better experience to audiences who will find our site relevant to their needs. Again, we are seeking for your kind reconsideration to re-evaluate our site again. Sincerely, OutSmartyou.com
2nd Request Attempt: (rejected)
Hi Google, I will be honest here. I've done removing all the PBN links I could. The PBN links were built by me(honestly speaking, I really mean it) but some of it was through negative SEO(i think they use some GSA tool). I even subscribed on a Link Research Tool that cost me around 300 Euro on a monthly basis in order to at those negative links pointing to my site. I also submitted a second disavow file. I sincerely and whole-heartedly ask for your reconsideration. And won't do it again. Desperate guy here who's begging on bended knees, Outsmartyou.com
This is me being stupid, so desperate and the same time got so pissed to Google HAHA!
3rd Request Attempt: (approved)
Hi GOOGLE Web Spam Team, On behalf of all the staff of Outsmartyou.com, we're very sorry and we understand why our site got a manual action because of PBN(private blog networks). And we do apologize for doing so. We tried days and months to check all possible issues that may have caused this manual penalty. And we go over the PBNs that we had used last year. Not to mention, having 301 redirects from http://www.leadershipexcellenceblog.com/ we bought from an expired domain database. We used this tactic to game Google's algorithm. As of this letter, we removed all the links that can be seen on the homepage, sidebars or even in the footers of our PBNs. And take down the site http://www.leadershipexcellenceblog.com/ On the other hand, we found out that our website Outsmartyou.com was also bombarded with negative links and we believed it was from our competitors. We used Semrush, Ahrefs, and Google Search Console for it. However, the negative links can only be seen using LinkResearch Tool. Can be seen here: https://docs.google.com/document/d/1KBrK3S6jv-nA9GSZ0qtOIs903lmUmd1lCcFWj3qzNxg/edit?usp=sharing Last November 8, 2019 at 1:16:18 AM UTC+8 we submitted a disavow file for these links. This is somewhat beyond our expectations and has no access to these links. We tried outreaching the website owners for these links using our webmail accounts, however we heard nothing from them. As of this letter, we promised not to do it again on our agency website but also our upcoming clients. And promise to abide by all Google's quality guidelines. Sincerely, OutSmart You
What's the Most Effective Reconsideration Request?
Here's a tip:
If what has happened is truly because you neglect Google's quality guidelines, remember to hold accountable with your actions (Put that FIRST on your list). And, if you're clean, hence no idea about the lapses or just feel like getting your hands-off, build your own scenario (e.g. give the blame to the previous SEO or reason out to Google that negative links were bombarded by your competitors).  Take time to do your audit, don't rely on a 1 single tool, collate as many possible resources you could get. (I even invested € 199 to € 299 in just 1 week using the LRT tool).
Provide more information to the Google Webspam Team, more accurate, more appealing. Enumerate what you did to rescind your sites devalue. Certain things like contacting website owners, removing links manually from  your PBN, etc.
Enclosing Google docs/sheets can be helpful too.
"Google is like your wife; scrutinize your actions, investigate your movements and eventually know what you're doing. Just hold accountable into it, let time process their forgiveness (approval of the request). Overall lesson, you can't lie to Google, neither to your wife" (pun intended). 
Step by Step Process on How to Remove a Manual Penalty (How I did it)
Breathe. Take a deep breath and say "all is well".
Read the manual penalty notification and get an overview of the issue. Identify what causes it, and start from there.
Google usually advises "To fix this, remove a majority of unnatural links and file a reconsideration request" Do the thorough audit by using different tools.
Check Search Console (top linking sites) or run the entire website in Ahrefs, Majestic, Moz or best use Link Research Tools. I found an overall 23,215 backlinks using the LRT tool whilst other tools I only saw 500+ in contradiction.
Create a disavow list and submit the disavow file to the Google disavow page. This is how my disavow file looks: https://prnt.sc/u9ckzf. For disavow template in detail, click here.
Draft your reconsideration request, finalize, and submit.
Pray! The waiting game is not good, so engage your attention to positivity.
Special thanks to my boss Matt Gambrell @appealAssassins for pushing me to create a request again and advised to create a scenario.
How To Avoid A Manual Penalty
Not necessarily to "always" follow Google quality guidelines rather diversify your strategy.
In my case, 90% of my Linkbuilding Campaign is using PBN. Since it's a churn-and-burn strategy.